Malta Trails has been promoting healthy lifestyles and fitness in Phillips County since 2010. The Malta Trails mission statement is 'Creating a healthy community, one trail at a time.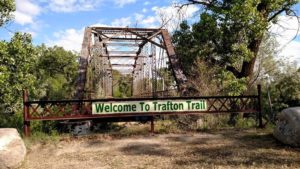 In 2011 the first trail was completed with all community donated materials, equipment and labor. Located in trafton Park, the Trafton Trail connects Trafton Park to the Great Plains Dinosaur Museum, the Phillips County Museum and the H.G. Robinson House & Gardens.
In 2013 a second trail was developed -- the 'M' Trail -- which is dog friendly along with the Trafton Trail but features painted fire hydrants.  This trail is located on the south side of town, and accessible.
Both trails have benches for resting and viewing nature.
Other active opportunities include the Summer walk and ride events, a beginner kayak series, hiking trips around Phillips County and snowshoeing excursions.
Contact Malta Trails or explore their Facebook page to see what events are happening when you visit and ask questions you may have about our trails system.
Malta Trails, Inc.
Website: https://www.facebook.com/groups/116603015036873/